The Smoke Grenade is a grenade in Day of Defeat: Source. When thrown, it released a smokescreen that makes enemies unable to see who is coming through. It is used by both teams, but each team's smoke grenade has a different model in-game. It is only used by the Assault class of either team. Each Assault player only carries one smoke grenade.
Strategies
Edit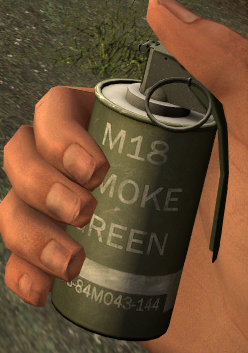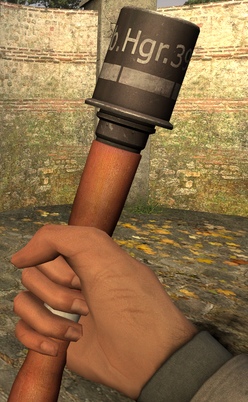 A smoke grenade is very effective at blocking enemy machine gunners and snipers, giving you and your teamates the ability to cross safer. The best places to throw smoke grenades are in places where you believe a machine gunner or sniper might be, unsecured alleyways and walkways, and flag capture points.
Ad blocker interference detected!
Wikia is a free-to-use site that makes money from advertising. We have a modified experience for viewers using ad blockers

Wikia is not accessible if you've made further modifications. Remove the custom ad blocker rule(s) and the page will load as expected.